The DESY-Hamburg laboratory is located within a residential area on the western side of Hamburg. There are numerous hotel accommodations available in Hamburg, and a few within walking distance to the campus. We recommend that you use one of the well-known booking sites to make your reservation. We have not designated any special conference hotels nor did we reserve special room blocks at hotels, since this is mostly more expensive than if you use booking sites. Instead, below we point out a few hotels close to DESY.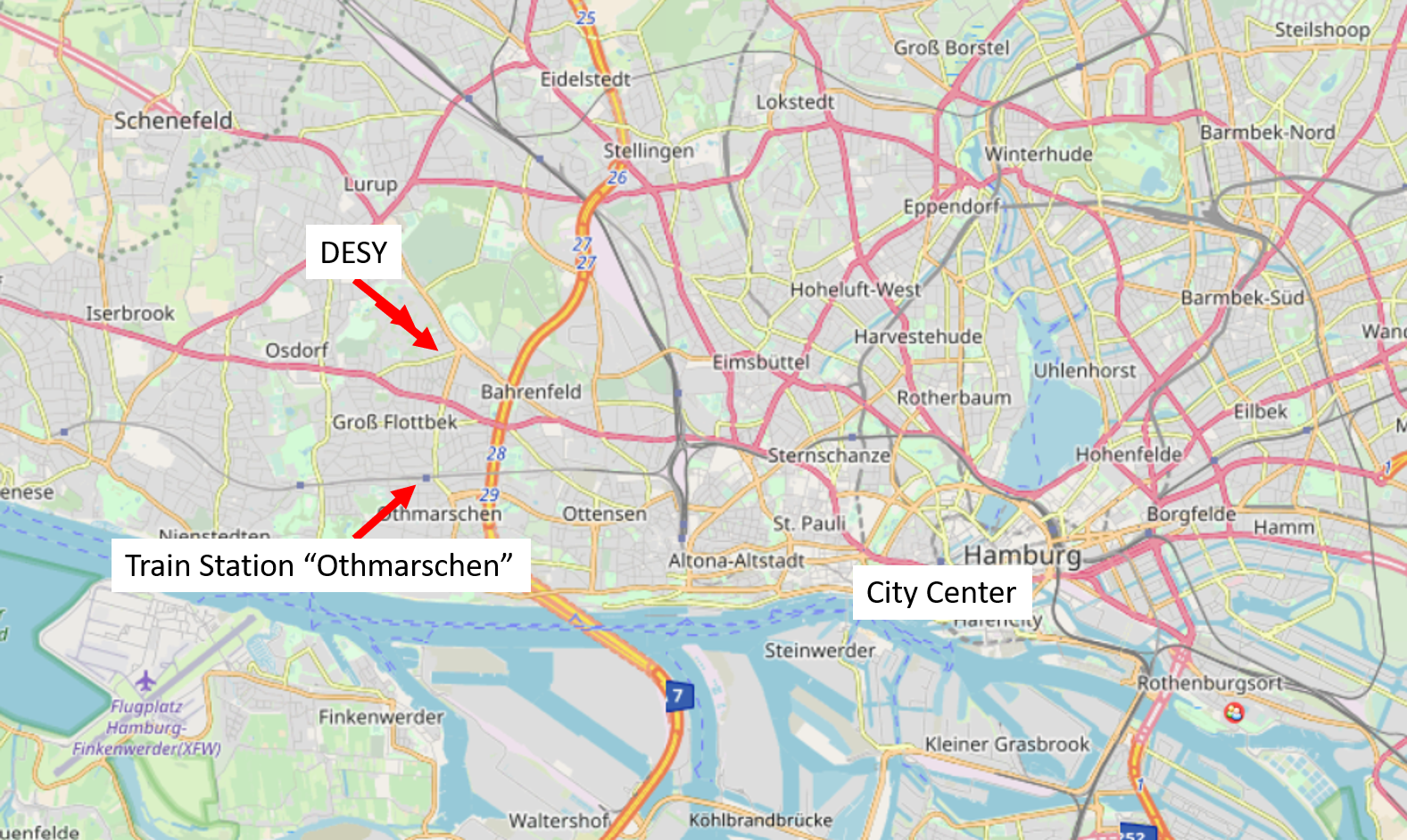 The closest hotel next to DESY is the Mercure Hotel Hamburg Volkspark , which is located about a 5 min walk from the rear (Luruper Chaussee) entrance of the DESY campus. Note though that after 7pm the rear entrance is closed and you will need to take a longer walk using the main gate.
Hotel Schmidt is located right next to the S-Bahn station Othmarschen, about a 15min walk or 10min bus ride from the DESY campus. This a relatively small and private hotel, right next to a small shopping area, about half-way between DESY and the banks of the Elbe river. The Hotel has its own WEB page (Hotel Schmidt Web Page) which, however, is only in German. The easiest is to book through one of the main hotel booking sites.
For a bit more upscale accommodations you may want to look at the Landhaus Flottbek. It is located in a former farm building, offers nice rooms and a restaurant on site. Public transport from the hotel is a bit awkward, but it is only a 15min walk, or you may use the rather convenient IOKI shuttle service (sorry, Web page in German).
DESY also offers on-site accommodation to guests. To book please visit DESY Welcome Services.