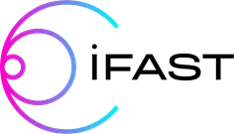 During the last years AMICI https://eu-amici.eu/ supported the use of existing Technology Infrastructure to the benefit of large accelerator facilities in Europe and worldwide. The extremely valuable platforms existing in many laboratories are used in networking R&D activities but also in the frame of service agreements established between either laboratories, projects or with industry.
The AMICI discussions and part of the activities are continued in the frame of I.FAST (Innovation Fostering in Accelerator Science and Technology), a Horizon 2020 Research and Innovation Program funded by the European Union. The respective work package is WP13, and details can be found via https://indico.cern.ch/event/1043181/contributions/4392303/attachments/2271574/3857914/IFAST-SC-WP13-ETIAM%202021-06-25.pdf
To get a broader view, the IFAST - Steering Committee Meeting #1 documentation can be found via https://indico.cern.ch/event/1043181/.
The WP13 activities also use the name ETIAM which stands for European Technology Infrastructure for Accelerators and Magnets.
Task 13.2 addresses the development and promotion of services to industry in AMICI TFs.
Sub-Task 13.2.3 (led by INFN) has the goal to organize at least two small workshops dedicated to a particular type of Technology Platform per year, which will gather personnel from the labs operating TPs of this type and possible users in particular from industry.
At present, workshops on
test benches for SRF cavities organized by DESY,

a magnet workshop organized by INFN (Milano),

and a third workshop on mechanical tests at cryogenic temperature, organized by CEA Saclay,
are foreseen.